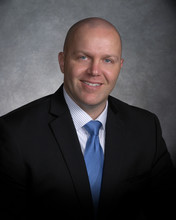 Leveraging a diverse background of more than 15 years of experience in the financial services, business banking (American Express and JP Morgan Chase) and commercial real estate industries in the greater Fox Valley & Green Bay area, I enjoy taking on an active and dynamic role in helping business and investor customers navigate the nuanced process of Searching For, Buying, Selling and Leasing Commercial Property.
With a Business Banking and Financial Sales background, my natural tendency and interest is to thoroughly learn about and understand your business as well as your short and long-term commercial real estate needs so I can provide a pointed and efficient service that will get you what you actually want on your timeline (the goal is to save you time and money).
*Effective communication is the key for me and I will strive to match your style so we can be on the same page at all times."
Services
list & market your commercial property for sale or lease
help you find a commercial building, space or land to purchase or rent for your business
help you find a commercial real estate investment opportunity for purchase or to facilitate the sale of existing investment property
assist in the listing, marketing and sale or purchase of a business
Property Types: Industrial, Flex, Office, Retail, Investment, Land, Health Care, Specialty, Multi-Family, Sports & Entertainment
Also, in regard to residential real estate, I would like to connect you with a great residential agent and make sure you are taken care of through the home buying or selling process from start to finish.
Formal Education & Designations:
Undergraduate: Bachelor of Science degree from the University of Wisconsin-Oshkosh in 2001, Economics & Business
Graduate: University of Wisconsin-Oshkosh, Masters of Business Administration: Completed Several Business Graduate
Courses.
Society of Industrial and Office Realtors (SIOR)
Licensed Real Estate Broker, state of Wisconsin